Thanksgiving Wishes from Northern Pest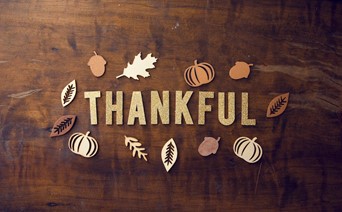 We have so many reasons to be thankful, and one is for you! Here at Northern Pest, we've had such a great season, and we would like to extend a warm thank you for choosing us. We appreciate everyone, and it's an honor to serve.
If you suspect any unwanted guests in the home or attic, such as mice, squirrels, and bats – please don't hesitate to call. This time of year, many people notice an uptick in pest activity. So, before a small problem becomes a big one, call Northern Pest.
Northern Pest can handle any wildlife pest issue, from creepy crawlers to roaming mammals to things that fly. If you're facing nuisance insects, rodents, bats, birds, or other wild animals, call us for a free inspection. We make things easy and get the job done right the first time.
Northern Pest is fully licensed and insured, and we look forward to serving you!
From Home, the Lake, Camp, or Your Business –Northern Pest Has You Covered!
Northern Pest blends both the pest control and wildlife control industries to provide effective holistic service to our customers. In addition to insect and animal control, Northern Pest is an experienced licensed builder. We offer cleanup, restoration, insulation, and general repairs related to the pest and wildlife industry. We are here to handle pest problems, start to finish. Our no-contract service ensures that you are provided prompt and affordable service.