Our Spring Pest Applications Will Be Starting Soon!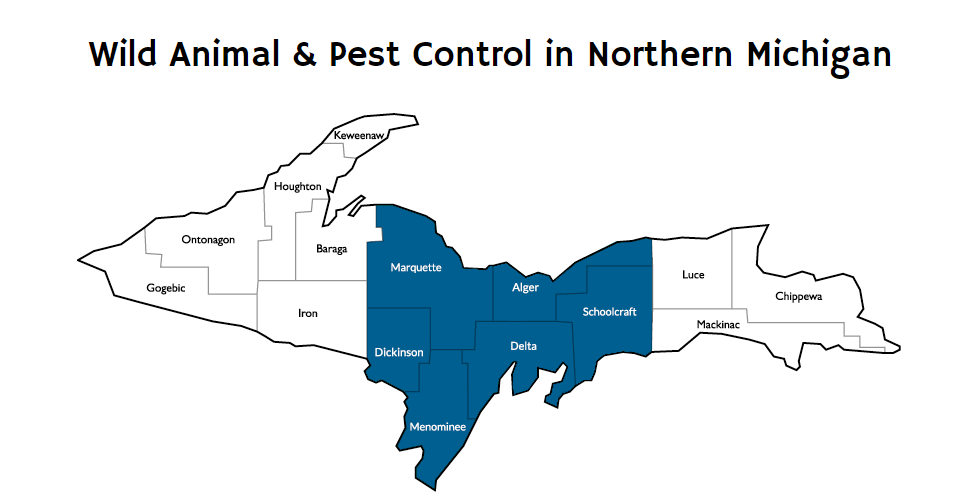 We're all grateful for the warmer weather, but with the snow melt, nature's little pests will soon come out in full force. In May, we'll be starting our Spring Pest Applications. You'll be one step ahead with spring and summer pest barriers. We prevent insects from getting a foothold and multiplying by prepping your home or business before the heat of the new season sets in. Periodic maintenance around homes and buildings provides the best line of defense. Contact us today to get started if you're not already signed up!   
Serving Counties: Marquette, Alger, Schoolcraft, Dickinson, Menominee, and Delta
Not Sure if You Are in Our Service Area? Contact Us!
Our Real Inflation Reduction Action Has Been Extended to 5/15/23!
Anyone who would like a spring barrier to keep the pests away should text or email us to get on our route schedule and save $$.
Customers who sign up will get matched pricing from 2021/2022!!
Text to sign up: (906) 553-4841
Email to sign up: service@northernpest.com
Contact us on our website to sign up: www.northernpest.com/contact
Offer Ends May 15th – Sign Up Now!
Sign-up for Our Spring/Summer Pest Barriers by May 15th
Be on the Lookout for Northern Pest!
As the snow melts, keep an eye out for our trucks and techs as we restock rodent bait stations. Be sure to wave hello!
Northern Pest is fully licensed and insured, and we look forward to serving you!
Our Family Serving Yours
Northern Pest blends both the pest control and wildlife control industries to provide effective holistic service to our customers. In addition to insect and animal control, Northern Pest is an experienced licensed builder. We offer cleanup, restoration, insulation, and general repairs related to the pest and wildlife industry. We are here to handle pest problems, start to finish. Our no-contract service ensures that you are provided prompt and affordable service.